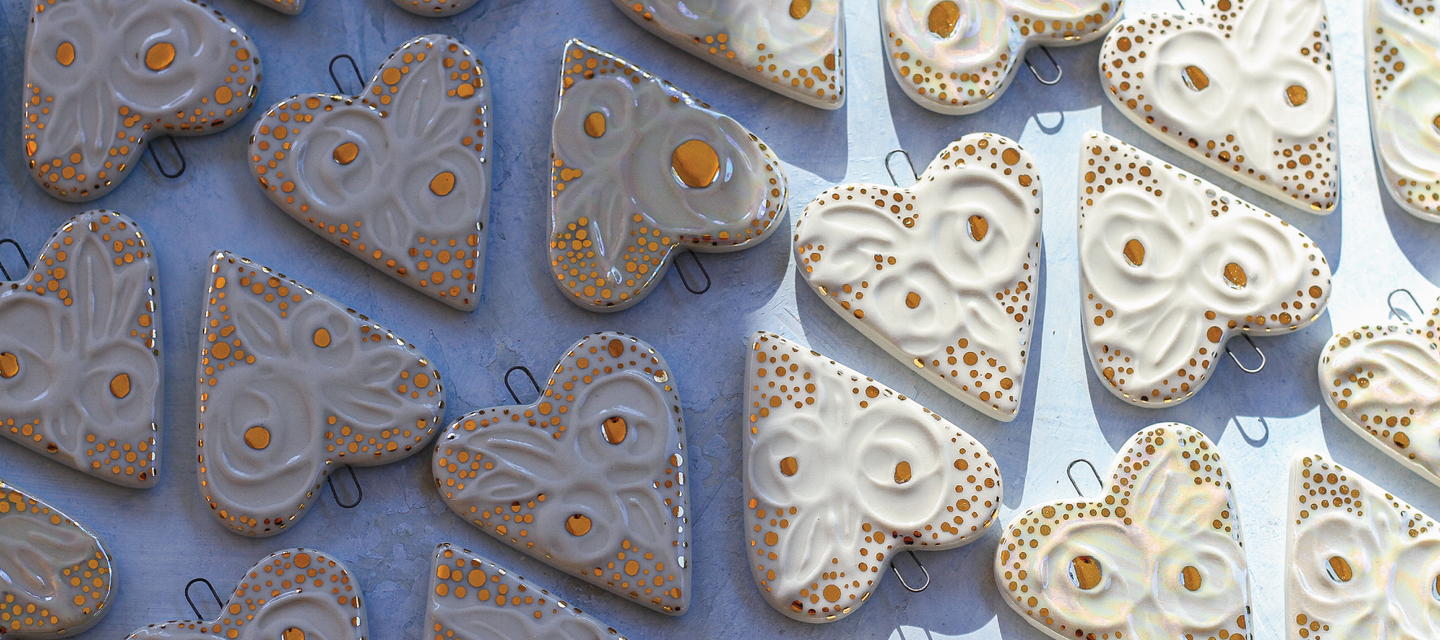 Elevate Your Everyday with Handmade Pottery Adorned in 22K Gold
Imagine walking in the garden.
The day is bright, and a new warmth settles on the backyard oasis.
Dew drops on leaves wake up the garden from its long winter nap and pollinators of all kind busily buzz around. The first flowers are always the winter weeds, but the bees are thankful for them. You can see them dancing in delight when they find those first dandelions.
That is the feeling of "apricity", the warmth of the sun on a winter day.
Bring Apricity into your life
Sophia Keys of Apricity Ceramics makes dirt pretty, or at least that's what she'll tell you. From her Atlanta, Ga studio, Sophia slip casts from original forms each piece of porcelain clay to create functional pottery for everyday luxury. No two pieces are exactly alike, and that's the point. 
Musings
Montaigne (a Philosopher from the 16th century and a pretty big deal Stoic) once wrote that to learn philosophy is to learn how to die. In that same vein, to learn pottery is to learn how to fail. And fail you will.